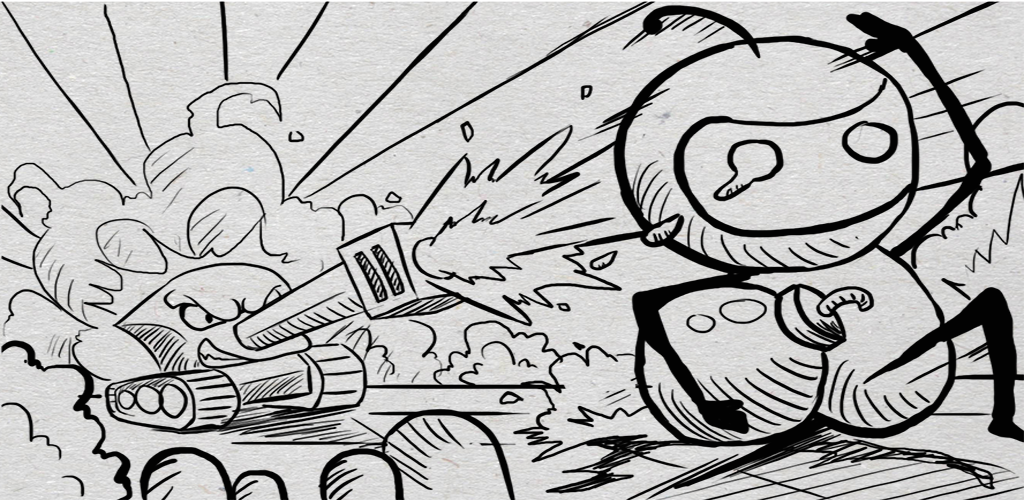 Classic Tank vs Bomberman
Who will win? Reason with bombs or the most intelligent tank in the

world? Build your tank and crush your foes! Upgrade your tank with the
latest tech, perfect your tactics to defeat the enemy and bomberman to
win the war of super tank!
Features:
- More than 45 levels can be played.
- Special items in game.
- Smooth controller: Joystick and D-pad.
- Classical tank battle city 1990 game's style.
- Classic Bomberman style game-play, with controls polished for touchscreen!
- 20 enemy tanks per map.
- Many levels such as tank battle, tank war, tank attack, tank rider, tank hero.
- Includes achievements and leader boards, challenge with your friends.
- Play anywhere, no need Wifi.
How to play:
The player, controlling a tank rider, must destroy enemy tanks battle,
bomber in each level, which enter the play field from the top of the
screen. You will feel familiar to these power-ups, such as boats, retro
tank, helmet, shovels, clocks, and so on. Eat these items to power up.
Remember to take good care of your home and don't let it be attacked by
the enemies. Battle against cunning enemies and become the Tank Hero!
Areyou ready for war? Download now one of the best classic tank battle mix
super bomber friends games and start your battles, it's FREE game!
Download
Click download now to get access to the following files:
Also available on